Traveling to international locations can be an exciting and fruitful experience for the principal. However, it can also carry certain risks that you should consider in order to ensure a safe, secure trip. Fortunately, we will present you with international business travel safety tips for your executive's trips that you can act on now. 
No matter where you travel and how much time you have to prepare, we promise these will come in handy. Without further ado, let's get into it!
1. Stay Informed About the Destination   
Researching the location your executive is traveling to is a must before any international business trip. In addition, learning about the culture, customs, and laws of the country you're visiting is vital to prepare adequately. 
Likewise, it's crucial to stay up-to-date on international news and events that could impact the travel plans of your executive. These may entail: 
Terrorist attacks,  

Delayed flights,  

Weather changes, and  

Road conditions. 
To start our list of international business travel safety tips, let's begin with historical files. These documents include track records from your team's previous journeys to the said region. In addition, most operational EP teams who travel regularly have a shared database containing paperwork from current and past visits.  
In fact, historical files allow you to decrease prep work as they include: 
Safety information,  

Local contacts,  

Hotel accommodation, and 

Other relevant details. 
2. Utilize Technology 
Tech can be security's best friend when traveling abroad. In fact, protective teams bring radio and Bluetooth-enabled devices with them all the time. This includes international phones and trackers. These devices help them stay connected and aware of the principal's location, even if protectors are with the protectees in the same room.   
Sometimes, the attackers that security has to worry about are those who can pick up on the signals from these devices. That's why using phones and trackers with high-level encryption is important. For illustration, this includes:  
International SIM cards,  

Safe Wi-Fi networks,  

International VPNs,  

Fast data plans, and  

International routers.  
Similarly, you and your team can use universal apps with a strong reputation for security. 
3. Remain Aware of the Surroundings    
When prominent business executives are out and about, staying aware of their surroundings is essential for their safety. We refer to this as situational awareness. In other words, this means knowing the area, remaining alert to potential risks, and keeping an emergency plan in case something goes wrong. 
It's also essential that protective agents remain mindful of the principal's personal items, such as: 
Passports,  

Credit cards, and  

Cash.  
To that effect, remember that you are your principal's most trusted advisor. Therefore, ensure you protect them from theft and fraud by taking these simple yet effective steps. For example, a plan of action may include prevention tactics like:
Staying in familiar groups and environments, 

Avoiding certain areas of town or region, and

Employing the power of local support.
For instance, suppose you travel to a far-off region in Nigeria. In this case, we advise against leaving your accommodation at night. Especially avoid wandering the streets without local support staff. 
So, even if you think you know the region perfectly, it can be challenging to bypass trouble. A random act might negatively affect your principal's safety and the security of the people you protect based on: 
Opportunity, or a 

Planned targeted strike.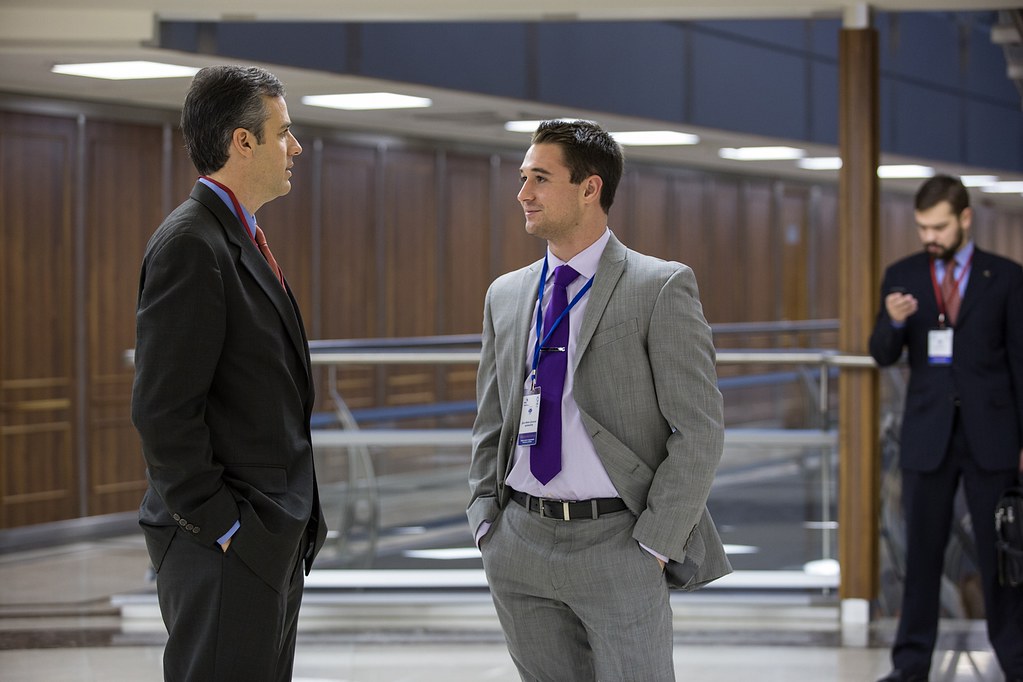 4. Engage the Right Security Team   
Another tip includes subcontracting a professional security team or detail. This ensures that principals have experienced professionals with them who are knowledgeable about the:
Local culture, 

Customs, and 

Potential risks in the area. 
An exemplary EP team should be familiar with international laws, document all their activities, and provide international travelers with clear communication and instructions at all times.   
In case of a bigger security threat, protection staff can reach out to local law enforcement. Likewise, this means that protective agents can consult international EP companies with experience in global travel safety.  
5. Stay Secure Online   
When protectees are abroad, they must stay safe online as well. There are specific steps security teams should take to keep important information secure while accessing the internet internationally. In fact, poor online security practices can lead to severe consequences. This includes identity theft, loss of confidential information, and even blackmail.  
Apart from that, other dangers that often come with digital technology are: 
Impersonation, 

Stalking, 

Hacking, 

Data leakage, and 

Propaganda campaigns. 
Additionally, protectees should only use payment methods that have robust encryption features. 
6. Choose the Right Vehicle 
We know many examples of strikes on the principal when departing or entering the vehicle. However, most are easily avoidable with the right mentality, situational awareness, and executive protection gear. 
In this sense, there are various types of vehicle sabotage or tampering, some of which include:
Tracking devices, 

Mechanical sabotage, 

Explosive devices, and 

Diversion tactics. 
If you believe there is a chance of a malicious attempt based on your risk assessment, you must examine any unfamiliar devices that might be stuck in the vehicle. Under this assumption, other international business travel safety tips would be to guide the protectees to the exit with an escape route.
Also, security should restrict their stay on a stopped vehicle to the absolute minimum. The back seat on the right side of the car is the safest position for your principal. This is because this position is farthest from the first attempt area. 
How Is EP Different From Other Security Services? 
Executive protection is a specialized form of security that focuses on the safety and well-being of individuals, families, and companies. This is typically a high-ranking executive, UHNW person, or VVIP. 
Along similar lines, EP services are often provided by experienced professionals who can: 
Assess threats in advance,

Provide advice on safety measures, and  

Take action if necessary.   
This form of protection differs from general security services because it is tailored to the specific needs and risks associated with traveling internationally. Needless to say, EP focuses on prevention rather than merely reacting to events.
To that effect, executive protection teams will have detailed knowledge of trips and movements — as well as a plan of action, including:
Emergency,

Contingency, and
Final Remarks  
Staying safe abroad can be challenging. With countless security breaches against companies and estates of high-net-worth individuals, attackers may think they have a chance. However, with the right plan, this chance could be reduced to a minimum. 
In conclusion, here are our top international business travel safety tips:   
Prepare for your international trip by researching important information about the area you are visiting.  

Take extra security measures, such as subcontracting local support if needed.  

Stay aware of your surroundings when visiting unfamiliar sites and avoid high-risk situations.   

Employ safe online practices to protect confidential information from theft or scams.   

Understand how local laws work, especially regarding firearms, drugs, and other illegal items.   

Remain secure online. 

Choose the right vehicle. 
As the protectee begins their travels, it's imperative to remember the importance of following these tips to have a successful journey.   
So, if your executive plans an international business trip, ensure they have the knowledge and resources necessary to stay secure while abroad. 
Safe travels!