This is a story on gradual networking and how it worked for me. Though it isn't an EP-specific success story, it's a great example of how it can REALLY work.
We were sitting there in the President's office of the company we had been doing business with for about seven years. Our executive team was sitting with the company's executive team, discussing a deal that would gross six figures for our small business. Not a bad place to be and not a bad discussion to have!
This deal resulted from numerous factors, not the least of which were countless hours of dedicated networking disciplines. Now, at the time, none of us really looked at it that way but allow me to explain what happened, starting around about seven years earlier.
Laying the Groundwork
I was a lead security officer at a major town venue with comprehensive experience working in and around nightclubs. De-escalation, come-alongs, report-writing, and diplomacy were just some of the skills I had acquired over the past several years in that role. But my ability to check, examine and recognize false identification (fake IDs) is what started this whole thing.
In my role, I was charged with overseeing all the nightlife outlets in the venue, one of which employed a young, hungry bus boy named Mike. Mike had much bigger aspirations than his current role.
While I was making a round one night, Mike approached me and explained that he was accepting a role at a new nightlife venue opening where he may be expected to check IDs. He asked me if I would give him some training on the different fakes that were out there. I happily agreed, and a friendship was born.
Some months later, Mike was at his new venue, and I was out of nightclub security. Instead, I had accepted a role with an independent VIP services company (think concierge with execution) that specialized in nightlife. We helped customers book clubs, shows, etc., and then met them at the venues to ensure they received exactly what they were promised. And with my already fairly broad network of club workers, which I had acquired through the years, I brought access this company needed.
One of the newest venues in the city was at the top of the request list for our company. It was exclusive. It was hot. And my buddy Mike worked the front door as a VIP host. His role was building a guestlist and securing table reservations for bottle service. Our relationship was about to take off. He had something we needed (access), and we had something he needed (qualified customers). It was mutually beneficial. Over the years, the relationship flourished along with us individually and our respective companies.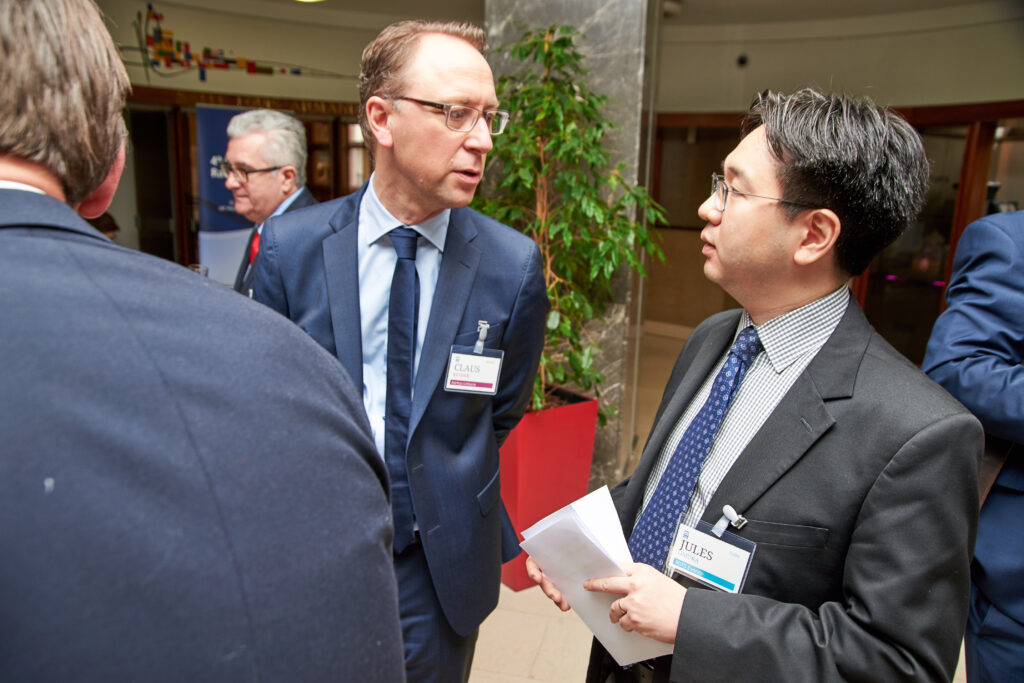 Doing Kindness Over Mere Networking
The relationship that started seven years ago was based on one person showing authenticity and humility and another wanting to be valuable. It landed them in the President's office discussing a deal that would greatly benefit the venue, my employer, our customers/clients, Mike, and myself. As a result, we all enjoyed a stronger relationship, more access, and more customers. It was a "no lose" situation!
"Craig, that's a great story but it just sounds like you were doing business." While that was true, eventually, it started with doing kindness. So let's dissect what happened those many years ago.
Rewind
As a young kid (he was 21 at the time), Mike had a long-game mentality and displayed a load of authenticity and humility by asking for help on something he didn't know was a key to his success. As he and I became friends and continued to grow that friendship, I watched his career blossom through several avenues, not the least of which was networking.
Mike and I stayed in touch, followed up, remained authentic, put the relationship first (because the business end didn't always work), and remained valuable to one another AND our respective employers.
I can also confirm this was our individual behavior with any number of relationships, not just with one another. Also, our deals with each other didn't start and stop every day or weekly. We knew the business wasn't always going to work, as it often did not. But we had a long-game mentality around the relationship.
Those same disciplines also helped to guide my employer. The company did a lot of business in the nightlife space. Our gross revenue was USD10M+ annually for several years. And networking was no small part of that accomplishment. Our entire company engaged in it, from the CEO to the part-time hosts. We ALL networked.
Our company's sales department consistently delivered customers to the venue Mike worked in and others all over town. Suffice to say, these outlets found it valuable. We provided value. And we were consistent. If we didn't have customers each week for each venue (which was rare), you might have found one of our owners showing up to those spots in support. So it wasn't always the money, but it was always the relationship. We all valued that over everything.
In Conclusion
As you can see, networking is a long game. It took seven years to get from the start to a six-figure deal that was just extra money. And again, that's not how or why it started.
I'm not saying that the money didn't figure in, but the relationships were a top priority. That was for Mike and me, our employers, and for our networks throughout the city.
I'm happy to report on the situation 17.5 years later. Though we have both left nightlife and done a bunch of other things in different cities, states, and countries, Mike and I still send birthday texts to each other. It's always been about the relationship.