Many people consider executive protection careers as a promising new pathway. And it is. But first, you need to ask yourself: Why do I want to get into the EP industry? Do answer truthfully because the reality of the trade isn't as glorious as some make it out to be.      
Fresh out of the academy or an EP school, rookies have a perception that the job provides glamour, recognition, and fortune, and security operatives live electrifying, fashionable, and jet-set lifestyles. In most cases, it's rare to have a first-class airline seat next to your client. Instead, the situation looks like working long-hour shifts with a well-trained team on a tight schedule.    
Yes, the opportunities in executive protection are varied. If you're prepared to go on, it's crucial to get professional training from recognized EP institutes and organizations. These training programs should well prepare you for the hard work, dedication, and time-critical decisions required to work in the industry.   
Most importantly, the training never stops. If you don't use it – you'll lose it! 
Where to Start?
Newcomers to the industry may lack truth regarding the profession that unfortunately leaves them vulnerable to making mistakes while on duty. That is why anyone who is just starting out needs to educate themselves about the security industry. And more thoroughly, the type of jobs they wish to apply for. Knowledge is power and the more information you have at your disposal, the better off you'll be.  
Do you know what requirements, licensure, personal insurance, or other permits are being asked for the job? Firstly, ensure the company is properly licensed and function legally. Secondly, if you need to be armed requires additional training. Research everything you need to know so you're not denied access to critical benefits and protections entitled to by law.   
There are different specialist fields and experiences within the EP industry, from working with royal families to taking care of young children. Each job or task requires a different mindset and selection of skills. For instance, working with children necessitates a qualification such as a Pediatric First Aid certificate.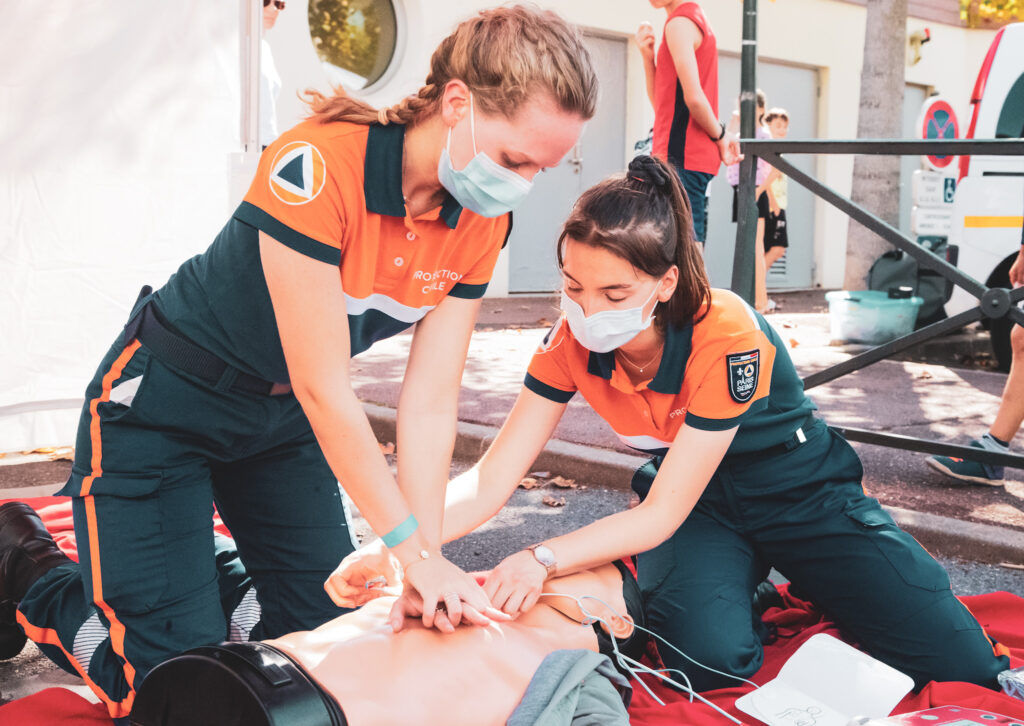 Top-level businesspeople need protection from individuals or groups who take issue with someone's notoriety or with their business practices. Political leaders and executives are sometimes the intended targets of assassination attempts or aggressive bodily harm. So, we're talking about offering services to national and international clientele by applying the skills, proper protocol, and etiquette to your protective strategy. 
But that's only the tip of the proverbial iceberg. 
The Realities of the Trade
Landing contracts and obtaining work as an EP agent is a skill. In the beginning, the majority of contracts you're likely to land will be short assignments as a vendor or sub-contractor. Permanent positions are more difficult to obtain but not impossible. In fact, after some years in the industry, you can get long-term clients who you could potentially stay with for 10 or 15 years. 
Be aware that many companies hire and pay people as independent contractors, correctly and legally, and some incorrectly or illegally. There are companies misclassifying employees as independent contractors to be paid as the latter. But that's a whole other discussion to be had.   
Let's continue with other considerations relating to executive protection careers. To acquire assignments, you need to heavily rely on networking and anything heard through the grapevine, as well as your reputation and credibility as a professionally trained and discreet team player. The more experience gained, the easier it'll be to get both feet in the industry door. 
Those with previous law enforcement or military experience already have an elevated level of intellectual and physical preparedness required for the demanding role of an EP agent. So that's one foot in the door. 
Be Willing to Work Your Way Up
Most CPO positions are attainable based on experience, training, and qualifications. Therefore, the best way to start out in EP is as a halls-and-walls agent and proceed from there. We're talking corporate security guards, warehouse night watch positions. It may not be the excitement and glamour-filled position some are looking for. However, it's a golden profitable opportunity for aspiring operatives. 
As the inventory of security concerns grows and perpetually changes, so should the skills you acquire from bottom-tiered EP jobs, i.e., event security guards, etc. The work is demanding, with many sacrifices made. In spite of these hardships, being able to immerse yourself in the world of close protection allows you to gain and exhibit the competence and skill expected of a professional. 
Diversify Your Knowledge, Training and Experience
Investing your time wisely will serve to benefit your future immensely. As such, reading good material on the subject of executive protection is an outstanding way to gain more knowledge on the role of a CPO. Likewise, when you first begin, be sensible and gladly accept all positions and learn every facet of the job. All aspects of the trade, like physical posture and mental agility, are being tested at this stage of your career. 
Accepting to continually undertake training courses and programs as a way to sharpen your skillset is the only proven route to fast-track up the EP ladder. There are no shortcuts to propel you where you want to be. Hence, taking a long-term interest in executive protection careers development is essential. 
For example, the role of an Operations Coordinator for Apple's Executive Protection team is a great job opportunity. The individual who fulfills this role gains the ability to manage the security needs of Apple's most valuable assets: their people and innovations. Not to mention, the advantages that come from working in a leading brand.   
To be successful, the duties an operations coordinator must perform include:  
Coordinate all aspects of protective operations,

Provide discrete protective services,

Maintain strict confidentiality, and

Develop, implement, and audit internal/external security plans.

 
At any rate, an operations coordinator is a higher-profile position, calling for notable and demonstrated experience in security service and leadership. Such a position demands an elevated level of responsibility, more than is required from a halls-and-walls duty officer.    
Nevertheless, this is not to say that starting off in a smaller company is any less exciting or rewarding. 
Network of Mentors and Industry Contacts
Look on LinkedIn and Facebook for groups to join, posts to read, and try to find like-minded people to act as mentors. Likewise, an advisor can help you with your resume and CV, making sure you mold each resume to the position you're applying for.   
Connections are a great thing and start out by sending emails to potential mentors to build relationships with influential people in the industry. Remember, positive outcomes come through showing and respecting authenticity.    
Most people get put off by displays of neediness. Therefore, stay away from a transactional networking mindset and hitting people up for referrals or favors. Rather, improve your chances through authenticity, interest, and display of usefulness.  
Ultimately, building authentic relationships in this industry requires a long game mentality.   
Stay Grounded in Reality
What's also needed is an integrated and balanced way of viewing problems in life. This is not only a favorable but a constructive habit to form. And developing emotional intelligence means building the capacity to understand, express, and manage these emotions meaningly in relationships with others.  
Realistically, this is not easy. Not to mention, it's difficult to predict how one will react under constrained circumstances. Regardless, self-awareness and self-regulation are critical behavioral skills of any proficient EP agent.  
Your reputation is one of the things that can make or break you at any point in your profession. A lack of emotional self-discipline or improper etiquette may derail many promising executive protection careers.   
Breaking into the EP industry is enough of a challenge. So, it may go without saying, but it doesn't help to complain about positions or assignments you receive. Rather, focus on personal development as it's worth the effort and expenditure.  
As operative will become more competitive in the workplace, and thus, highly employable.