Delivering ground transportation security services is a vital part of executive protection and international travel. It is the process of extensively vetting professional drivers and trained specialists to provide safety to clients. The expectation is to meet the standard duty-of-care requirements for safe travel.
Yes, ridesharing and taxi services are available. However, Uber and Lyft can't compare to companies that offer secure transportation services. Transport security organizations go above and beyond to safely and smoothly escort clients from point A to B. And not only that.
They offer a wide range of services that combine physical skill and mental expertness. Not to mention remarkable driving skills. Moreover, specialist operatives and highly skilled drivers chauffeur a range of vehicles that include:  
Armored convoys, 

 

Bulletproof cars, and

 

Vans and buses.

 
In fact, the lifestyle and personal preferences of VIPs and executives are such that transport security is a top priority.   
Executive Ground Transportation Security: Key Benefits 
The goal of any company providing ground transportation services is to ensure maximum safety for the client, agents, and accompanying staff. After all, when corporations send their CEOs on a business trip, they need to make sure business is conducted appropriately.
To prioritize the welfare of employees, businesses should seek extra safeguards through the use of executive protection and safe transportation services. When needed, like during an active emergency, providing armored vehicles and more protective agents is vital.
To help ensure safe travel, ground handling security companies organize EP services based on the clients' requests or risk assessments. Providing safe, secure, and efficient services for executives and staff includes:
Executive protection teams (security officers, drivers, medics, etc.), 

 

Pre-travel briefings and protocols sent to staff and travelers, and

 

Escort services during transportation.  

 
Quick tip: Experts seldom recommend taking local transport arrangements on the fly or the use of rideshare or taxi services.    
Why Not Use Rideshare or Taxi Services? 
First of all, if you knew a vehicle was defective, would you get in? Most likely not. The same applies to local taxi services when traveling.
For the most part, in many cities around the world, taxi drivers aren't required to undergo a background check. All that's needed is limited licensing (if at all). You have next to no idea who your driver is, and if they're licensed, the ability to determine validity will be poor.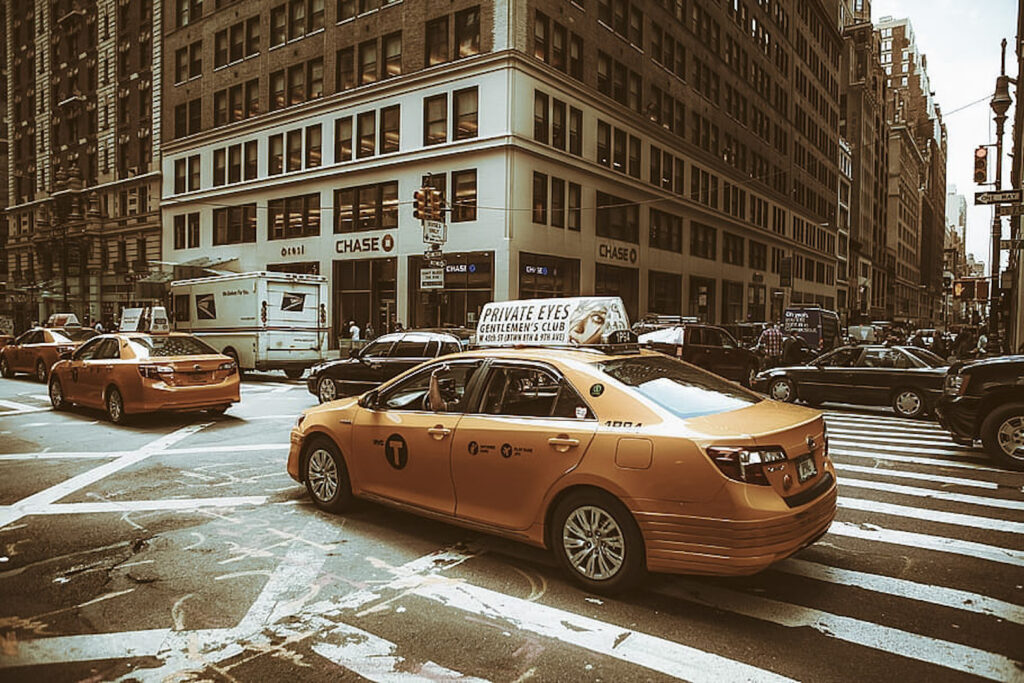 The rate of petty theft and drivers who deliberately take the wrong route to overcharge passengers is common in safe and well-established locations, let alone high-risk regions. What's more, in certain countries and areas, taxis increase the risk of foreign travelers being targeted by criminal gangs.
In some places, getting into the wrong car will happen by accident, and sometimes by design. In the case of would-be kidnapping, gangs will stop at nothing to orchestrate hijacking events. Some taxi drivers disguise themselves as kidnappers and others work with criminal rings in the ransom of passengers. VIPs and other foreign workers are prime targets for politically or criminally motivated kidnappings. 
That being said, using local taxi providers means placing your security in the hands of an unknown entity. Especially during a potentially vulnerable time.
Now, compared to taxis, ridesharing services seem to have a higher level of security as you often know who the driver will be before pick up. Rideshare services like Uber and Lyft are usually not dangerous for riders when used in familiar settings and regions where ride-sharing services are firmly set.     
Regardless, these travel options, while cheaper, don't compare to well-vetted transport services. Ultimately, when it comes to the safety of VIPs and other execs, hiring an executive security team does wonders.      
There is a big difference between a security driver and a driver with safety skills. It also applies to secure transportation services and transportation services with safety. In the war for marketing differentiation, many transportation companies sell security at a perceptual or basic level: drivers with evasive driving training, armored vehicles, GPS monitoring, 24/7 emergency button response.

It's definitely a list of essential items and conditions for secure transportation, but is security at the core of the business? Is the business model supported by robust security operations: physical and informational, such as route analysis, advanced work, and protective intelligence in addition to superior security driving skills? 

Are managers and operators hired, trained, evaluated, and rewarded for security practices rather than just providing efficient transportation services? Questions that every EP leader should get from transportation providers, especially in HT environments where the criminal insurgency uses both civilians and uniforms.

– Gerardo Corona, Director, ProRescue Mexico
Ground Transportation Security in High-Threat Environments  
Depending on the destination a principal is traveling to, relying on a company with trained operatives and drivers always proves beneficial. First off, security operators assess any threat patterns at the destination and determine the services needed.
Not to mention, security requirements for some international destinations will vary drastically to the specifications in more volatile regions. Take, for example, parts of southern Mexico and the surge in gangs and crime in the Acapulco region. That is concerning and necessitates pre-travel risk estimation to avoid dangerous situations.
Furthermore, location matters when determining what transportation you choose. For this reason, experts recommend scaling security capability when in an area with well-known risks. A trip to London is one thing, as opposed to somewhere like Nigeria, with widespread poverty directly affecting surge in crime rates.
That's not to say you shouldn't visit the West African country or the Acapulco region, with their rich culture and beautiful landscapes. Only that when traveling to such destinations, worrying risks abound, as in:
Assaults,

Hazards, and   

 

Road ambushes.  

 
Not to mention that in high-threat areas, security operatives are vigilant in taking appropriate precautions. Such measures may include:   
Escape and evasion,   

 

Offensive and defensive driving, and   

 

Handling a vehicle under extreme situations.  

 
Security teams do their due diligence by covering all aspects of safe travel for the principal. That may equate to having more team members to handle various responsibilities. Regardless, ensuring safety when traveling and abroad constitutes a central part of safe travel services. 
The Takeaway 
Maintaining a proactive approach to security, while addressing known vulnerabilities, is no easy feat. Most professional EP operatives will go the extra mile to ensure the principal is safe. Also, there is plenty to consider before hiring a security company.
In any case, the use of ground transportation security services is paramount in helping to reduce potential exposure to risks and hazards during travel. Thoroughly vetted security companies help deal with potential threats, should they arise.
No matter the destination in question, performing safety assessments helps deliver a timely and reliable transport mission. Because at the end of the day, the number one goal is for the executive to arrive at the set destination on time.
Finally, we want to stress the importance of reaching out to transport security providers, and industry peers to ask pivotal questions like: 
What is the providers' reputation? 

 

Do they offer the security you're looking for?
In the world of executive protection, taking the time to effectively plan for secure travel gives everyone involved peace of mind.