When you hire executive protection professionals, you help ensure the safety of yourself as a high-profile client. But also, that of your family and entourage. To this extent, EP security companies are there to work with you to provide a service that fits your lifestyle, with a minimum amount of disruption to your family and work life.
So, how does it work? Surely there must be more to it other than typing 'executive protection agents for hire' into Google?
Noteworthy, the recruiting process you apply will determine the class of applicants you attract. Quality candidates from diverse fields won't just appear out of nowhere. Hiring a company worth its salt means one that does its due diligence to deliver tailor-made services that seamlessly adapt around the client's life without compromise. Unless, of course, alternative options are necessary and need to be looked into.
That's where our guide comes in. We've composed a detailed list with everything you may need to hire an operative or team of agents.
We discuss who's most likely to benefit from professional EP services. And how do you ask the right questions to get the precise answers for the employment you need?
Why Hire Executive Protection Professionals?
Protecting high-profile individuals and industry leaders who have access to trade secrets or governmental influence is essential. Still, investing in EP professional services is the right decision for anyone with concerns over potential threats or safety and security.
Different people face varying levels of threat, especially when traveling to hostile environments. Individuals in diverse situations may be just as vulnerable and in need of protection. For example, hiring an EP team during a lively media event is one way to keep interruptions to a bare minimum.
Or, perhaps you need an agent who predominantly handles your home security and works with young children. Yes, many EP professionals have training in multiple areas, but it's crucial to know the types of situations you'll be in and who can protect you.
First Things First: Determine What You're Looking For
There are varying types of bodyguards, CPOs, and EP operatives within this specialism. Meaning, a company or individual recruiting for the first time may be baffled by the process of choosing the right candidate for the job.
What's more, they may be unaware of the differences between bodyguards and executive protection teams. It can all get confusing quickly as there is some overlap in responsibilities. Both roles focus on keeping the client safe from assaults, even assassinations; but bodyguards tend to focus on a reactive approach in crises situations, while EP agents implement risk mitigation strategies.
Protective service operatives plan safe travel routes, conduct threat assessments, and help clients focus on their agendas. It's vital to establish whether the security is for foreign or domestic ventures. In addition, will the contract be on a short- or long-term basis?
Unfortunately, there's no one size fits all approach. Therefore, depending on the necessary level of protection will determine the number of people and services on offer. And this is all based on prior and current threat assessments conducted.
Note: Agents prepare to do what is best for the principal.
Selecting a Proficient EP Team
Different specialist areas exist within the EP industry. Hence, each task or job will require a varied skill set and different qualifications. For instance, working with children requires a pediatric first aid certification. Certain jobs necessitate a specialist security driving qualification as a prerequisite.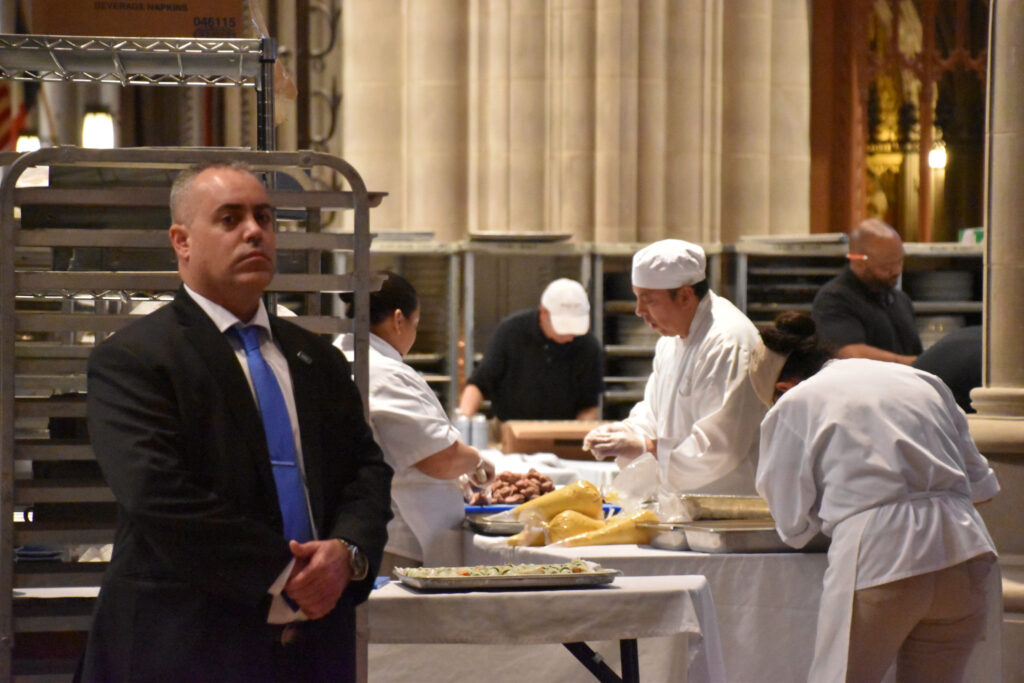 Many EP agents and teams are staunch advocates of soft skills. Simultaneously, they make sure to obtain the ability to carry out hard and fast drills when needed. In any case, the decision to hire executive protection professionals comes with the need to assess these individuals and teams are licensed and vetted properly. Individuals must be licensed, which entails both identity and criminal record checks.
Observe for performance and judgment capabilities. Essentially, you want an effective EP team to provide the following services:
Work as a member of a team, with assigned tasks,
Act independently,
Defensive and offensive driving skills,
Training in self-defense and combat tactics,
Adapt to and improvise an appropriate response if the need arises,
Recognize potentially dangerous situations while remaining calm in an otherwise high-pressure situation,
Communicate efficiently with strong decision-making and planning skills, and
Maintain confidentiality and show discretion.
Finally, remember that not all close protection work is overt. There's something to be said for anonymity and the ability to remain under the radar. It's a true skill that forms the best form of protection. Still, in certain situations, having an unmistakable presence is the only practicable path. CPOs take no overt actions unless their protectee is threatened.
Questions to Ask When Hiring an EP Professional
Oftentimes, when it comes to protecting executives, HNWIs, and politicians, former military or police officers usually get the job. Such individuals have abundant personal protection experience gained during their time in the force. Nevertheless, any officer with the above qualifications is up for the job.
Given they're the right fit.
Ask the company what their process of vetting EP officers looks like? All team members need to have licensing and certification. Added to this, determine to what standard they comply with?
It's unfortunate, but any unlicensed protectors operating on private or company property is a massive liability, especially when firearms are involved.
Moreover, the answers to these questions will most likely reveal the EP professionals or company's attention to detail in all manner of things regarding client's safety, security, and privacy.
Other questions to consider if looking to hire executive protection professionals:
Have you worked a job like this before?
How do we agree on a service contract?
Do you have a confidentiality contract?
Are you able to travel overseas? Any visa constraints?
How much experience do the company and the individual agent have?
Is your company a fit for this job?
Once operatives answer these relevant questions, they should move on to implementing the applicant or team in line with their circumstances. And once you're comfortable with who it is you will be dealing with.
Summary
As a final note, recognize that it takes time to successfully find and implement the best candidate for yourself or your client. It's always best to review many resumes as a way to narrow down to a select number of serious applicants to interview.
Try to hire executive protection professionals fit for the job. Above all, if you select the protective services and operatives with all the necessary skills and qualities, you won't make the wrong choice.
To quote Robert L. Oatman, CPP, and author of The Art of Executive Protection:
"The wise client looks not for brassy bravado but results, for security, safety, and facilitation. The agent who is humble, intelligent, strong…"