Both seasoned and new practitioners would agree that we need more actual stories from the EP industry. Real-life scenarios in EP can inspire us as well as teach us.
For the next step in our EP Essentials series we invite a number of industry experts to share their stories and discuss challenging situations they faced while protecting high-end clients during many decades of work.
This is the first of many deep dives into some of the most thrilling scenarios requiring split-second decisions. We hope you will enjoy.
Real-Life Scenarios in EP: Hector Robles, FirstCall
Once we had to provide EP services in Mexico to a European client in the mining sector. Usually, mining companies have operations in remote areas/regions that many deem high risk because of pressure groups:
Environmentalists,
Native inhabitants, and
Organized crime groups.
Normally, we do not advise foreigners to travel to those areas as road conditions aren't optimal, communication coverage may be poor, and top medical support/resources (hospitals) are unavailable or far away.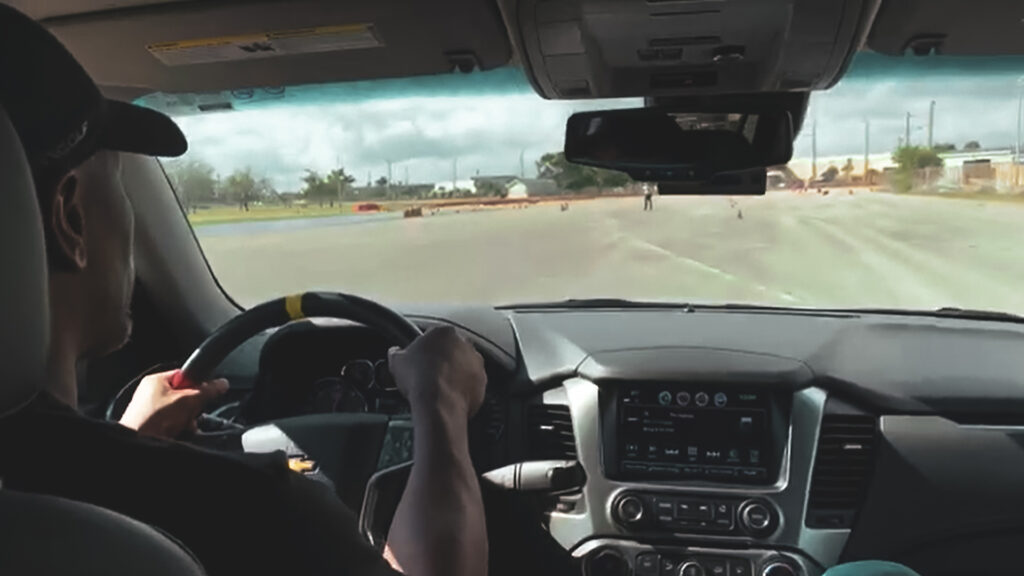 In this service, SUV armored vehicles were a demand from the client even though in these types of towns or cities, it could be hard to drive around because of narrow streets, bad road conditions and/or dirt roads are common to reach the mine.
Armed security and armored vehicles elevate your profile considerably even if one tries not to draw attention. In those towns, it is not common to see a convoy of armored cars just for business if you are not a local/known businessman or a member of a criminal group. Therefore, you are already a soft target, even though you are not a threat or you think you are not a threat.
For these reasons, a helicopter was also part of the means of transportation in case of danger or threats to evacuate the mine site or the town. The aircraft had to stay at the airport as special permission needs to be requested to have a helicopter at the heliport by the hotel. This permission is mainly granted to heads of states or government VIPs, not for business. On top of all that, hotels refuse to have such aircraft on-site for security reasons.
The client's security team leader, who accompanied the principal, was advised about all these issues and was told about the strict rules. He was not convinced about this situation but accepted the situation and, apparently, also the advice.
However, at 9 pm, we received a call from the hotel manager that a helicopter had just landed at the hotel's heliport. In addition, that army officials had just arrived at the hotel demanding an explanation as it exposed the security of the:
Hotel,
Guests, and
Nearby residential areas.
A helicopter, armored vehicles and armed security in a hotel are a red flag for organized crime groups. Having a few army officials at the hotel also meant that organized crime groups officially knew about our stay.
The team leader decided to talk to the helicopter captain and demanded the helicopter be on site (hotel) because he was "nervous". The helicopter captain did not follow protocol as well as he was under pressure despite being instructed the opposite. The team leader did not care about our local advice based on experience in the area and the aeronautic rules.
At that very moment, after talking to the army officials, not even the police, we told the principal about the situation caused by his TL and that we had to decide to have a private jet fly from Mexico City to extract the client and his entire security team of 8 European former special forces in Africa, non-Spanish speakers.
At 11 pm, the jet landed, and by 1145 pm, the jet took off to Mexico City. The plane landed at 3 am, and by that time, we had already rearranged hotel accommodation and secure transportation from the FBO to the hotel (in 4 armored vehicles, by the way) with a completely different security team.
There may be textbook protocols and procedures that may apply to different environments. However, there are situations in which those protocols need to be adapted to local conditions. Even if conditions look like war zones, it does not mean they are war zones.
Organized crime groups act very differently because they mainly attack other criminal groups, not civilians. If you are clever enough, listen and act accordingly, your trip can be very smooth and pleasant. An EP agent needs to understand and be aware of the environment in which he will operate and adapt.
His personality, temper and experience are valuable, but if you hire a local company to help and support you, you need to express your concerns, doubts, and experiences. But most importantly, you need to listen and trust that the local company is trying to protect you and your principal.
You need to adapt. Reckless actions, arrogance and lack of humility are the formula for failure that puts the whole team, locals, foreigners and the principal at risk, not to mention stakes and stockholders worldwide.