There has been a lot of discussion on the effectiveness of firearms in executive protection. For many protectors, as well as for protectees, guns are synonymous with protection. In addition, they appear to be an indispensable requirement for exercising this profession. That is why we gave ourselves the difficult task of determining, with facts, the effectiveness of firearms in real-life situations.
However, this purpose is almost impossible to specify through absolute scientific rigor since, only in Mexico, it would be practically unfeasible to account for how many people perform this activity, including:
Private security agents,
Complementary police,
Police officers,
Military who perform these tasks on official commission,
Military in retirement who work on their own, etc.
We do not have a precise number of protectors in the world. We do not know how many of them have a gun, nor the number of total events in which they could have used it with or without success.
Methodology and Data on Firearms in Executive Protection
We know that only in Mexico, according to the INEGI, in the last three decades, a total of 2.877 executives have been murdered. Still, we ignore how many of them had protectors and how many carried firearms.
If we extrapolate this globally, doing an exact study becomes impossible. That is why we decided to take a representative sample that allowed us to obtain a result, although approximate, significant enough to determine the performance of firearms in executive protection.
For this purpose, we analyze 124 attacks against prominent public figures during the 20th and the 21st centuries in 60 countries.
What were the criteria for considering these 124 cases? For the sample to be significant, we took into account the following aspects:
Universal nature – the cases are from around the world;
Historically verifiable and widely disseminated facts;
The number of cases is sufficiently representative;
Covers a significant period;
It is verifiable that the victims had an armed security protection team;
Victims are people of very high rank in their respective countries or persons with official protection assigned by the authorities. (So, it can be presumed that the agents that provided protection were duly selected and trained. Thus, the reaction failures can not be attributed to a lack of training or aptitude, characteristic of extreme relevance for the present analysis).
Only assassinations and assassination attempts have been considered because kidnappings would be impossible to quantify. Moreover, it would be extremely difficult to have historically verifiable facts about the performance of armed personnel in each case. The same applies to the use of firearms against random assaults and other types of similar problems since they are even less documented.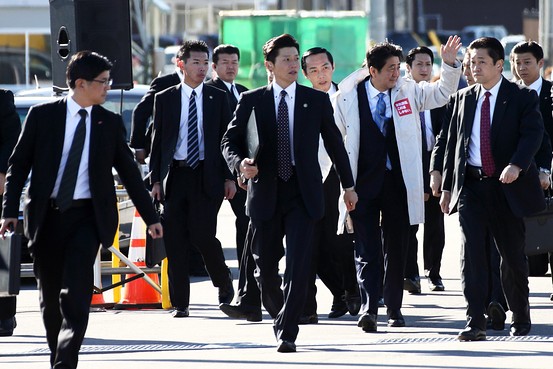 Relevance of Firearms in Executive Protection
The sample of the 124 universal and verifiable cases is sufficiently broad and representative to show us what the best-armed security groups, in their respective countries, managed to do in the cases of actual attacks that occurred over more than a century and what was the relevance that firearms had to protect people in all these cases.
To consider that in a particular attack the use of firearms was successful, the criterion is that weapons should have been used effectively. That is to say that their use was decisive for the protectee to be unharmed. Otherwise, the survival could be attributed to an accident and not to the effectiveness of weapons.
Of course, the study also considered some documented cases where measures such as intelligence were decisive, so the attack was deactivated far from the protectee in space and in time as it should be in modern executive protection.
We divided the cases into two parts:
In the first one, the attacks were not successful for various reasons, and
In the second one, the attacks had a fatal result.
We can note that only in 4.03% of cases, firearms were decisive in saving the protectees.
So, this particular study shows very little relevance and reliability that this tool has in executive protection. Of course, as we could also see, 4.03% can save the life of the protectee, so it should not be abolished.
Myth and Action Movies
Firearms should not be considered the main tools in executive protection, nor should the security system of a VIP be focused on its employment. Of course, this is not intended to be a definitive study. Still, it can give a general idea about the degree of effectiveness of firearms in executive protection.
It is also important to note that, for decades, its preponderance in this industry was based on a myth or in action movies — not on the facts or the hard data.
Surprisingly, in 7.2% of the cases, the attacks were frustrated or later controlled by "empty hands." These techniques were used against the lonely aggressors who attacked public figures from the crowd. This does not necessarily mean empty-hand combat techniques are more effective than weapons. This simply showed their efficacy for a specific threat that was frequent in the study, but it also means that empty-hand combat skills are essential in executive protection.
It is important to point out the attack against the presidential candidate of Colombia, Luis Carlos Galán, who was killed despite having 18 heavily armed agents. This fact makes it evident that a numerous and heavily armed detail is not necessarily an effective detail.
So the present representative sample gives an approximate value of 4.03% effectiveness of firearms in real-life situations. Of course, some might highlight its importance as a deterrent factor. However, analyzing its other advantages and disadvantages is not the subject of this study. Here we focus solely on analyzing a representative sample of its effectiveness in real crises.
Final Remarks
In conclusion, the firearm in executive protection is a tool of minor importance and reliability. However, it should not be dismissed since, as we saw, it can save our lives in some conditions.
The important thing is to focus our operations on preventive activities that allow us to anticipate and deactivate the attacks before they happen and stop focusing our operations on methods that historically didn't give enough results.
Intents:
Eduard, Prince of Wales – 1900
Leopold II, King of Belgium – 1902
Alfonso XIII, King of Spain – 1906
Theodore Roosevelt, presidential candidate, EU – 1912
Vladimir Ilich Lenin, Leader of Soviet Revolution – 1918
Georges Clemenceau, Prime Minister of France – 1919
Benito Mussolini, Leader of Fascist Italy – April 1926
Benito Mussolini, Leader of Fascist Italy – May 1926
Herbert Hoover, President USA – 1928
Franklin D. Roosevelt, President USA – 1933
Keisuke Okada, Prime Minister of Japan – 1936
Mohammad Reza Pahlavi, Sha de Iran – 1949
Harry Truman, President USA – 1950 (firearms were decisive)
Prince Hussein, Prince of Jordan – 1960
Konrad Adenauer, German Chancellor – 1952
Hendrik Verwoerd, Prime Minister of South Africa – 1960
Charles de Gaulle, President of France – 1961
Charles de Gaulle, President of France – 1962
Georgios Papadopoulos, President of Greece – 1968
Leonid Brezhnev, Secretary General of the Soviet Union – 1969
George Wallace, presidential candidate EU – 1972
Ana, Princess of England – 1974
Sukarno, President of Indonesia – 1962
Gerald Ford, President USA – 1975
Isabel II, Queen of England – 1981
Pope John Paul II – 1981
Reagan, President of the United States – 1981
Chun Doo Hwan, President of South Korea – 1983
Margaret Thatcher, first female British Prime Minister – 1984
Augusto Pinochet, President of Chile – 1986 (firearms were decisive)
Wolfgang Schäuble, German Prime Minister – 1990
John Major, Prime Minister of UK – 1991
Eduard Shevardnadze, President of Georgia – 1992
Eduard Shevardnadze, President of Georgia – 1995
Hosni Mubarak, President of Egypt – 1995 (firearms were decisive)
Kiro Gligorov, President of Macedonia – 1995
José María Aznar, Spanish politician – 1995
Prince Charles of Wales – 1995
Eduard Shevardnadze, President of Georgia – 1998
Jacques Chirac, President of France – 2002
Hamid Karzai, President of Afghanistan – 2002 (firearms were decisive)
Pervez Musharaf, President of Pakistan – 2003
Murat Zyazikov, President of Ingushetia – 2004
Shaukat Aziz, Prime Minister of Pakistan – 2004
Sheikh Hasina, Prime Minister of Bangladesh – 2004
Ibrahim Rugova, President of Kosovo* – 2005
Pervez Musharaf, President of Pakistan – 2007
George W. Bush, President USA and Mikhail Saakashvili, President of Georgia – 2005
Abdullahi Yusuf Ahmed, President of Somalia – 2006
Gotabhaya Rajapaksa, Secretary of Defense of Sri Lanka – 2006
Dick Cheney, Vice President of the United States – 2007
Guillaume Soro, Prime Minister of Ivory Coast – 2007
Abdul Gayoom, President of Maldives – 2008
Jose Ramos Horta, President of East Timor – 2008
Queen Beatrix, Queen of Netherlands – 2009
Yunus-bek Yevkurov, Leader of Ingushetia – 2009
Stephen Timms, British Labor MP – 2010
Ali Abdulah Saleh, President of Yemen – 2011
Alpha Condé, President of Guinea (firearms were decisive)
Abdul Ghafoor Haideri, Leader of the Pakistani Senate – 2017
Nicolas Maduro, President of Venezuela – 2018
Omar Garcia Harfuch, Chief of the City of Mexico – 2020
Ivan Duque, President of Colombia – 2021
Assimi Goita, President of Mali – 2021
Aleksandar Vučić, President of Serbia – 2022
FATAL RESULTS
William McKinley, President USA – 1901
Francisco Fernando (Franz Ferdinand), Archduke of Austria – 1914
Sidonian Country, President of Portugal – 1918
Michael Collins, Irish Revolutionary Leader – 1922
Ahmet Muhtar Zogolli – 1924
Aleksandar I, King of Yugoslavia – 1939
Walter Edward Minister of United Kingdom in the Middle East- 1944
Ahmad Mahar Pasha, Egypt Prime Minister – 1945
Mahmud Fahmi Nokrashi, Egyptian Prime Minister – 1948
Abdullah I, King of Jordan – 1951
José Antonio Remón Cantera, President of Panama – 1955
Hendrik Verwoerd, Prime Minister of South Africa – 1960
Hazza Al Majali, Jordan's Prime Minister – 1960
Louis Rwagasore, Prime Minister of Burundi – 1961
John F. Kennedy, President USA – 1963
Jospeh Bamina, Prime Minister of Burundi – 1965
Hendrik Frensch Verwoerd, President of South Africa – 1966
Robert F. Kennedy, United States Attorney General – 1968
Abdirashid Ali Sharmarke, Somalia President – 1969
Wasfi Al-Tal, Prime Minister of Jordan – 1971
Abdul Rahman, Malaysian Police General Inspector – 1974
Francois Tombalbaye, President of Chad – 1975
Shaik Mujibur Rajman, President of Bangladesh – 1975
Muhammed, Head of State Nigeria – 1976
Hans Martin Schleyer, German business leader – 1977
Markenngouabi, President of Congo – 1977
Ahmad Bin Hussein al-Ghashmi, President of the Republic of Yemen – 1978
Park Chung Hee, President of South Korea – 1979
Lord Louis Mountbatten, Diplomatic, British Royal Navy Officer – 1979
William Richard Tolbert, President of Liberia – 1980
Anwar Sadat, First Minister of Egypt – 1981
Ziaur Rahman, President of Bangladesh – 1981
Bachir Gemayel, elected President of Liban – 1982
Mohammad Ali Rajai, President of Iran – 1981
Indira Gandhi, Prime Minister of India – 1984
Rodrigo Lara Bonilla, Minister of Justice of Colombia – 1984
Thimas Sankara, President of Burkina Faso, 1987
Carlos Mauro Hoyos, Attorney General of Colombia – 1988
Luis Carlos Galan, Presidential Candidate of Colombia – 1989
James N Rowe, US Military Advisor – 1989
Waldemar Franklin Quintero, Commander of Antioquia Police, Colombia – 1989
Alfred Herrhausen, CEO Deutsche Bank – 1989
Samuel Doe, President of Liberia – 1990
Bernardo Jaramillo Ossa, Presidential Candidate, Leader of The Patriotic Union Party – 1990
Rajiv Gandhi, Hindu Politician – 1991
Giovanni Falcone, Judge for Anti-Mafia – 1992
Melchoir Ndadaye, President of Burundi – 1993
Luis Donaldo Colosio, Presidential Candidate in Mexico – 1994
Juvento Habyarimana, President of Rwanda – 1994
Yitzhak Rabin, Prime Minister of Israel – 1995
Vazgen Sargsyan, Prime Minister of Armenia – 1999
Luis María Argaña, Vice President of Paraguay – 1999
Zoran Djindjic, Prime Minister of Serbia – 2003
João Bernardo Vieira, President of Guinea 2009
Ali Abdulah Saleh, President of Yemen – 2017
Alexander Zajarchenko, President of the Republic of Donetsk – 2018
Aristotle Sandoval, former Governor of the State of Jalisco – 2020
Jovenel Moise, President of Haiti – 2021
Shinzo Abe, former Prime Minister of Japan – 2022