Haiti PM survives assassination attempt during Independence Day celebrations in the city of Gonaives. Furthermore, the recent ambush has left at least one person dead and several others injured.
According to news outlets, the failed assassination attempt took place last weekend amid a mass commemorating the 218th anniversary of Haiti's independence. Prime Minister Ariel Henry and his entourage were leaving Saint Charles de Borome parish when an armed gang attacked.
News reports state the Haitian PM survived the ambush unharmed. However, police fatally shot an unidentified person following a clash that broke out as a consequence of the attack. As the heavily armed gangs fired in the direction of the official delegation, the special forces, in turn, responded to the aggression to rush the PM out of danger.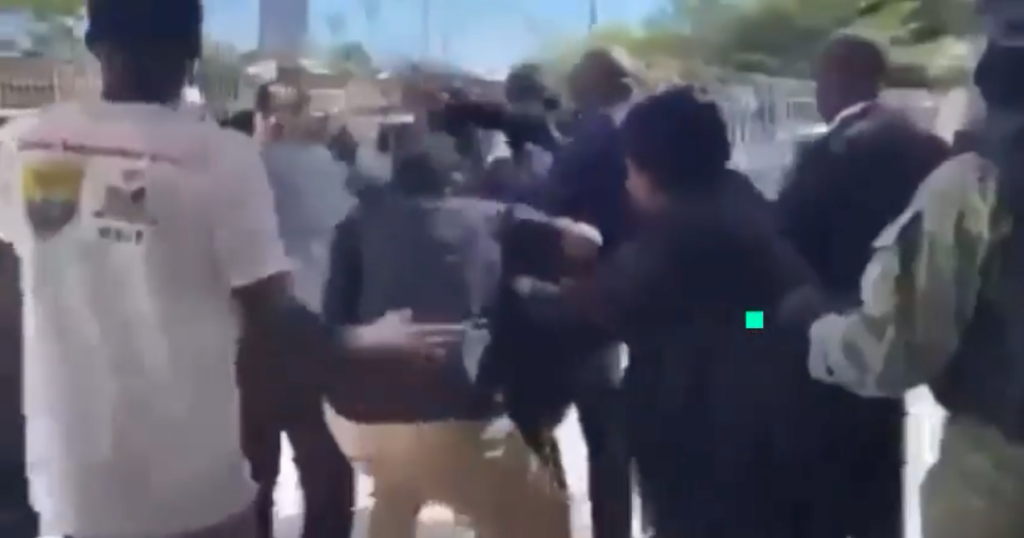 Despite threats from the armed gang operating in the city warning the PM not to attend, regardless: the ceremony commemorating Haiti's independence went ahead as planned. Following the chaos, Henry was unable to complete the events scheduled for the day.
The Assassination of President Moïse
Last year, Former President Jovenel Moïse was assassinated in the early morning of July 7. Individuals entered without resistance to his residence. The President's wife, Martin Moïse, was shot during the attack. She survived only after she lay bleeding on the floor, pretending to be dead.
Reports of arrests of more than 40 suspects so far include many former Colombian soldiers and several Haitian police officers. Columbian authorities stated those a part of the mercenary group hired for this didn't know the true nature of the operation.
Before the assassination, Haiti's leader worked on a list of people involved in the drug trade. According to senior Haitian officials tasked with drafting the document, Moïse had every intention of handing over the dossier to the American government.
Some officials allegedly fear Moïse was killed for the list he was keeping. Along with the steps he tried to take to disrupt the drug trade and challenge ingrained corruption.
No Shortage of Violence in Haiti
President Moïse's assassination only deepened the political instability in the country: a nation experiencing a severe crisis in practically all areas. Moreover, the operation of heavily armed gangs controlling the part of Port-au-Prince and other areas is the most difficult to overcome.
Haiti is already recovering from the devastations of a 7.2 magnitude earthquake in mid-August last year. The catastrophic disaster shook the world and accounted for over 2000 people dead.
Unfortunately, the impact of the disaster, the worsening political situation, and the severe shortage of fuel in one of the poorest countries of the northern hemisphere can only lead to a spike in gang-related violence.
This time, Haiti PM survives assassination attempt orchestrated by armed gangs wishing to keep control of the country.