Surveillance cameras need to be inconspicuous to be done right. And to do it well requires the use of covert security systems that monitor the subject while they are unaware it is or could be taking place.     
Furthermore, the act of surveilling can happen with or without discrete devices. With the rise of technological developments, mini cameras disguised as everyday objects are so unnoticeable, they necessitate use.   
Highly skilled officers will carry out covert activities either from an observational post or on the move, usually in a vehicle or on foot. Moreover, the use of methods is subject to strict control and systemized procedures.       
For civilians, however, hidden spy cameras bring to mind MI5 conducting internally authorized top-secret operations. Or even nanny cams in suspicious-looking teddy bears used for lewd purposes. The truth is, with the rise of technology and top-of-the-line home security equipment, many are inclined toward monitoring events outside their homes.    
All You Need to Know About Covert Surveillance Cameras
Wanting to boost your home security and place hidden cameras serves as a suitable way to render additional lines of defense security. Increasingly, families build custom smart homes, fully equipped with automation and around-the-clock monitoring.     
These are effective measures, but only when done in a way that complies with the laws in your state or country. Across the United States, it's legal to install spy cameras for visual monitoring inside your home without the consent of a third party. On the other hand, the UK's code of practice for CCTV allows anybody to request access to footage of themselves. That is, so long as the organization registers its security system formally. 
In instances when you want a camera that's not so hidden, CCTV cameras minimize risk against:       
Crime,     

 

Vandalism, and    

 

Other illegal events.        

 
Not to mention, obvious security cameras are as much a deterrent as they are effective after the fact.   
In addition, regardless of the type of surveillance going down, CCTV and hidden cams are subject to proper surveillance and property interference guidelines. Meaning, businesses looking to video surveil employees and customers on company property will hold as a legal act. And, as long as employers don't position the monitors in areas with an expectation of privacy.  
For an organization with a legitimate reason to film: these practices are likely to be upheld in court. But they must refer to the requirements of the General Data Protection Regulation, particularly those using covert recording practices.    
This is in contrast with police and intelligence services that hold lawful power under RIPA (Regulation of Investigatory Powers Act 2000). In fact, such capability allows them to carry out covert surveillance on members of the public.   
This should be a stark reminder for EP professionals to fully recce where their executives will be staying while travelling. A thorough examination of the room should be completed that includes detection equipment (if legal in the local market). If possible, avoid re-using the same "favorite suite" your executive is known to request to mitigate the risk somewhat.

– Robert Currie, Owner & Founder, RC Advisory Services Inc.
Hidden Spy Cams in the Home? 
We must reiterate the need for a legitimate reason to film, whether in your home or office. That means the areas under surveillance are to be public domains and not places with an expectation of privacy (i.e., bathrooms).   
Now, it gets to be shaky ground, legally speaking, when using masked cameras in rental houses or apartments. The intention to install the device may be to protect your establishment. But when renting out an entire apartment, it's reasonable to think that you have an entitlement to privacy. After all, recording in hotel rooms is illegal.   
But what happens when threat actors make use of these discretely hidden cameras to surveil innocent people? Or hijack the cameras in our homes to exploit by way of fraud or blackmail attempts? 
Well, a pool party made international headlines this month following the arrest of a man who secretly filmed guests in his bathroom. A woman uncovered the device, along with the memory card containing photos and video recordings. Most images are of adults, but they also found video footage of a 4-year-old.    
Similarly, CCTV footage caught former British health minister Matt Hancock cheating on his wife. The recorded affair not only affects his personal life but breaches social distancing guidance during a pandemic.   
If the scandal surrounding Mr. Hancock has taught us anything, it's the ease of hijacking cameras to surveil unsuspecting people.  
Misuse of Covert Surveillance Cameras
Yes, covert cameras monitor premises and people to deter incidents. But at the same time, malefactors take advantage of these devices for espionage or similar purposes.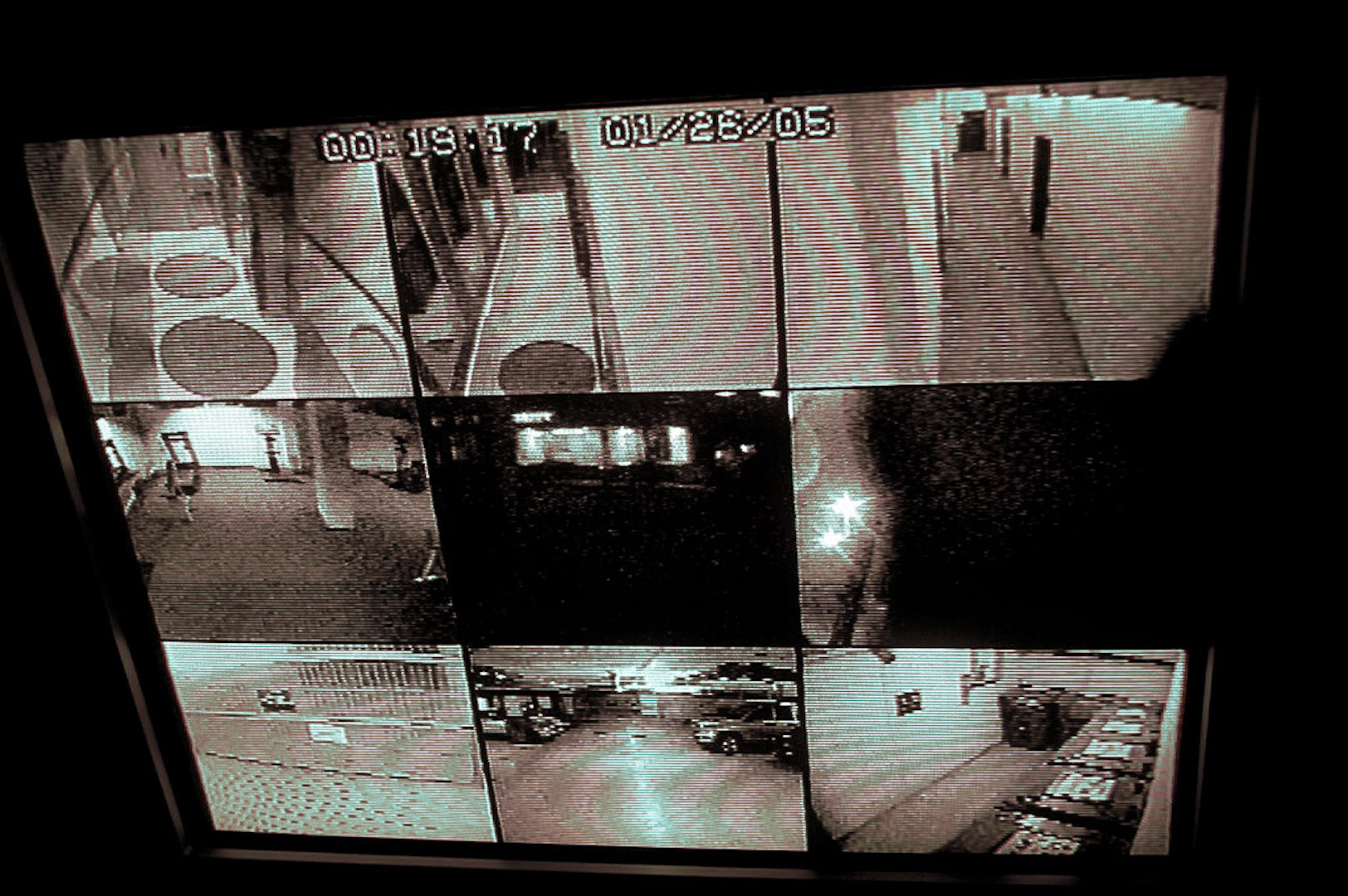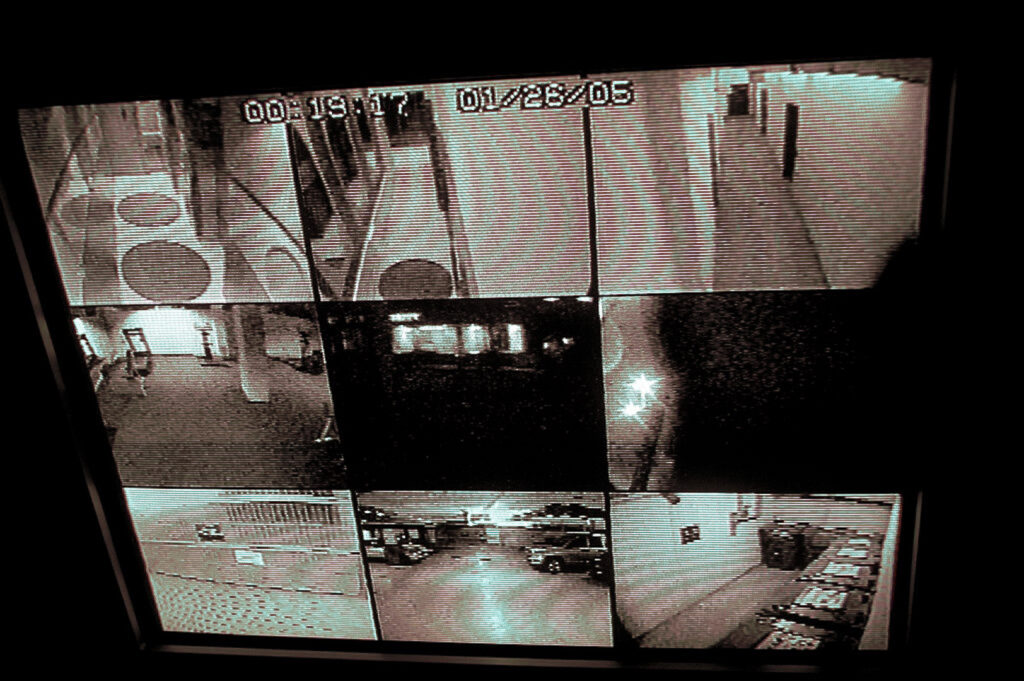 Another scandalous instance occurred in a Minneapolis hotel when a group of school students from Wisconsin discovered mini hidden cameras in their hotel room. Similarly, law enforcement in Korea revealed a staggering 1,600 individuals were indecently filmed inside hotel rooms with cameras fitted inside wall sockets, charging docks, and TV boxes.  
When surveillance comes from inside the house, it means hackers have found a way to hijack smart devices. They're then able to spy on people through their phone or computer cam, even smart TVs.    
Screening for Hidden Surveillance Cameras
Given what we know about hidden cameras in hotel rooms and Airbnbs, you're bound to be skeptical the next time they travel.  
Video surveillance is not allowed in hotel rooms. Moreover, cameras installed in an Airbnb require hosts by law to disclose this information. Still, the occasional salacious host will purposely use hidden cams to spy on guests.  
But how does one ensure no one is spying on them using a hidden surveillance camera?   
For one thing, being well versed in the look of modern covert surveillance cameras. As already mentioned, hidden cams designed to look like normal items you would use day after day, including:  
USB wall plugs, 

 

Phone chargers,

Clock radio,

Light bulbs,

Clothes hook,

Pens,

USB stick,

Photo frames, and

Portable power bank.

 
The list of objects is endless and something you'd never suspect. That's why experts advise the best weapon against them is to arm yourself with the knowledge of what to look out for. You can use your smartphone and the camera mode option at night to scan for small infrared lights. The discovery of which means hidden night cameras. Even the FBI recommends covering smart TV cameras or computer cams with duct tape. All for the sake of precaution. 
Conclusion 
Against the backdrop of growing worldwide insecurities, such as a global pandemic and the rise of terrorism – security remains an overriding concern for many people.    
For this reason, covert surveillance cameras serve as an effective technology to implement as a deterrent to criminals. They also help assist in tracking down and potentially locating unlawful elements.    
If you take something away from this article, let it be this: discreet surveillance devices come as objects you'd never suspect. Be aware of what to look out for and develop the skills to stay safe.   
In the end, the question stands: What's to stop malicious actors from hijacking security systems (if they haven't already) and expose highly sensitive data?